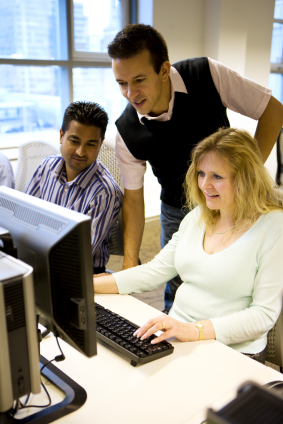 Training is a keystone of your successful solution. Training allows your staff to utilize all the benefits of a new solution and reduce the frustrations of learning by trial and error. With proper training, your staff is able to maximize their effectiveness and your investment. This helps to ensure their success. In turn, this ensures your company's success with your new solution.
Our friendly, experienced training staff tailors the training sessions to your company's and staff's needs. The sessions are designed to be hands-on and interactive. Questions are always welcome.
Training sessions are scheduled as close to the implementation "Go Live" date as possible, thereby maximizing information retention by your staff.
Project training sessions always involve only your staff and whenever possible your data. Utilizing your data in training sessions significantly aids your staff in learning new software.
Training is available one-on-one or in a classroom style at your company or ours. Training is also available via Internet sessions.