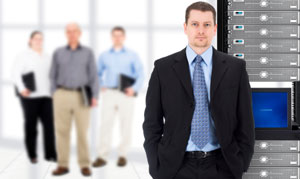 Keystone Solutions offers both Proactive/Managed Services and Project Services for your technology needs.
Our KeyKare™ Managed Services are designed to control your costs, increase your profits and mitigate your business risks. We partner with you as your Virtual CIO and IT Department, allowing you to focus on growing your business, not managing your technology.
KeyKare™ Protect service delivers managed, reliable, and secure backup and restore (local and offsite) with a disaster recovery component
KeyKare™ for IT service plans deliver proactive services for your IT infrastructure
When we manage your technology, we become an extension of your business and your trusted advisor. Because our service plans are based on a fixed monthly fee, you can budget your IT costs annually.  Also, we assume both the financial and technical risks in our relationship. This fuels our commitment to continuously identify and deliver solutions that improve your efficiencies and reduce downtime.
Our Project Services are designed to address ad hoc needs or those not included in a specific KeyKare™ for IT service plan.
Relocation
Disaster Recovery
Technology Planning
Network Design
Software Requirements Analysis and Selection
Project Management
Contact Us today to find the right service for your needs.